Emma Smith
MBACP Registered Counsellor, BA (Hons) Humanistic Counselling (Greenwich), FdA Counselling.


The Therapeutic Relationship...
Key to a good outcome in therapy is a solid therapeutic relationship, emotional well-being depends on having satisfying mutual relationships with others and this concept will be central to our sessions. The fundamental difference in a therapeutic setting is that you don't need to 'take care of' the therapist. This means that you are free to explore yourself.

Exploring and ultimately understanding yourself more fully within the therapy room will enable new ways of being to emerge that will have a direct and positive impact on your relationships and ultimately your life.

It is important to say that I will not give advice or tell you what to do. You are the expert in your life! My role as your therapist is to be an active companion on your journey of self discovery which, at times, can be challenging but ultimately rewarding.

Individual face-to-face and online Counselling and Psychotherapy...
As individuals we have both Choice and Responsibility - I am aware that this concept can seem challenging - however, through my work I have been privileged to witness how my clients developing self-awareness and understanding of themselves ultimately has a positive outcome for their lives and relationships.

How can I help with your particular issue or concern?...
An important question. Finding the right therapist is fundamental to a good outcome in therapy. I have extensive experience working with a wide range of issues such as: Anxiety, Low Mood and Depression, Social Anxiety, Anger Management and OCD, Stress Related and other Mental Health Conditions. I work with Loss in all its forms including grief and bereavement. Also, Drug and Alcohol Dependence and other Addictions such as Pornography and Sex Addiction. I have extensive experience working with Gender Variant clients at all stages of their personal journey. This list is not exhaustive, and You are unique as are the issues or concerns that you want to work on in therapy. I would encourage you to come along for an initial, no obligation session and in this first session we will have the opportunity to see if we would like to continue working together and to formulate a plan for therapy moving forward.

Relationship/Couples Counselling...
It doesn't matter if you are a heterosexual couple living together or married, gay, straight, or gender variant. I am here to help. I have extensive experience working with people from all different backgrounds, ethnicity, sexual orientation, gender or age.

An intimate/romantic relationship is one of the closest we have. Choosing a partner and staying together through life's inevitable twists and turns is rarely straight forward. When we get married, or commit to a long term partnership and choose to raise a family together, it is no surprise that this adds to the complexity. Whether you have the occasional conflict, full-blown arguments or have simply stopped enjoying each other - very few relationships are conflict-free. When our relationship begins to flounder, often our mental, physical and emotional wellbeing suffers. While for many of us our first instinct is to try and work through problems alone, it can be of great benefit to seek outside support with an experienced therapist who can help you both explore your issues in a safe, non-judgmental and confidential environment. Perhaps you would like to consider premarital therapy to explore any issues prior to making a long-term commitment? Wherever you find yourself I look forward to hearing from you and to supporting you both in moving toward positive change in your relationship.

Each person will be treated equally: my aim being to ensure that you are respected as a unique individual without judgement or discrimination and regardless of age, gender, culture, faith/religion, disability, background/culture or sexual orientation.



---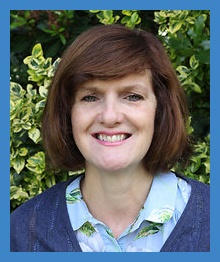 Helen Baker
MBACP Registered Counsellor, BA (Hons) Integrative Counselling and Psychotherapy (Greenwich), FdA Counselling.

When we are experiencing distress, painful emotions or dissatisfaction with life, sharing our feelings and thoughts, and receiving empathic understanding, can be healing and empowering. I offer warmth, acceptance and respectful listening; the chance for you to express yourself and reflect in your own time and in your own way. Counselling and psychotherapy is not about giving advice but, instead, supporting you to recognise your own strengths and resources to move forward within the safety of a confidential relationship.

I am an Integrative, Relational Psychotherapist offering both one to one and couples therapy with adults of 18 years and over. Integrative means that I draw on a range of approaches (that include Humanistic, Psychodynamic and Cognitive Behavioural Therapy, Attachment Theory and Mindfulness) tailoring them to you as a unique individual. I offer a caring therapeutic relationship where we can work together towards your self awareness and acceptance, enabling you to explore your choices and steps towards positive change. I will value whatever you choose to bring to your sessions - your personal experience.

I work with all of the issues listed on the GCRC About Us page. My ongoing work with people with cancer at The Fountain Centre, Royal Surrey Hospital, has led to a special interest in working with the emotional impact of living with cancer, untreatable cancer and chronic illness.


---
Galina Markova
MBACP Accredited Counsellor, BA (Hons) Integrative-Relational Counselling (Middlesex). MA in Child & Adolescent Psychotherapy and Counselling (2021)

I believe that life is about freedom of being and that this is within the potential of each one of us. Counselling is about re-activating this potential. The true therapeutic involvement between a counsellor and a client creates a healing relationship, which develops what is already in you – your natural ability to restore the balance, to change and grow.

When you are having psychological, emotional or relational difficulties, your experience is giving you a sign for both the problem and the opportunity to grow from it. But being alone with your pain can be the biggest obstacle preventing you from recognising the possibilities and choices available to you. This is where I can support you and make a difference – by holding a safe and confidential space where you are not alone and your experience really matters.

My approach is integrative-relational. This means that various models inform my practice including humanistic, psychodynamic and behavioural. It also means that I pay close attention to the relationship between us, as the most important guide in supporting you to move forward in your life. My primary objective is to create a warm and respectful environment where you feel safe enough to explore your difficulties and become the 'expert' of your own experience.

I can work with a wide range of issues such as stress and anxiety, low mood and depression, loss and bereavement. Your personal distress, however, may not exactly fit into a category and I would like to hear from you, whatever your 'story' might be. What really matters to me is the impact on your sense of self and your relationship with the rest of the world.

Apart from my private practice in the Centre, I work as an IAPT Counsellor for the NHS. I am also one of the counsellors with 121 Youth Counselling Project supporting young people age 11-25. I feel passionate about improving children's and adolescents' mental health. But most of all, I am interested in you as a unique human being who is going through a difficult path in a lifetime journey. It would be a privilege to share that path with you and make a difference on your way.

https://www.galinamarkova.co.uk