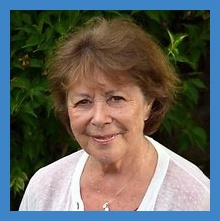 Maren Edridge
MBACP Registered Counsellor, MSc Psychological Counselling (Surrey), Certificate in Couples Work (Metanoia), Approved Adoption Counsellor (LINK/Barnardos), Diploma in the Theory and Practice of Supervision, Individual and Group (Roehampton).

I am a fully qualified and experienced therapeutic Counsellor and Supervisor. I have practised in the counselling profession for more than 25 years and am the founder of Guildford Counselling Resource Centre. I offer short or long term therapy to individuals and couples in a confidential, safe, comfortable and professional environment. I have considerable training and experience in working with, for example:- personal development including identity issues, depression, anxiety and stress, work related issues, bereavement and loss, abuse, including domestic abuse, victim support, relationship issues and therapeutic support to those in addiction recovery.

My training is in the field of Humanistic/Integrative thought and practice. I also have a good working knowledge of Cognitive Behavioural Therapy approaches and am fluent in Italian.

In working with a relational approach, I work with my clients to facilitate exploration and understanding of difficulties which may be troubling them and having a negative effect on their lives whether those difficulties be in the present or affected by the past. Our work is with a view to gaining increased insight and understanding and exploring options and choices which may offer coping strategies and help in finding ways of moving forward.

As a trained and experienced Couples Counsellor, I can draw on an integrated approach to relationship and relational work with the aim of meeting the needs of couples who seek help.

As a BARNARDOS trained and Approved Adoption Counsellor, I work with therapeutic issues in the fields of fostering and adoption. As well as any of the above, these issues may include:- infertility, IVF treatment, considering adoption, becoming an adoptive parent or foster carer, ongoing parenting and fostering concerns (including attachment issues), giving up children for adoption, being an adult adopted person and placement disruptions. I can also offer therapeutic support through tracing, contact arrangements and reunions.

I am a trained and experienced Integrative/Relational Supervisor with more than 20 years supervision experience. I am able to offer supervision to:- trainees on approved courses, experienced practitioners including those working with couples and to those in related professions where supervision is a requirement or may be sought personally. This can take the form of individual or group supervision.


---
Dawn Urbanowna
MBACP Registered Counsellor, BA (Hons) Integrative Counselling and Psychotherapy (Southampton), Advanced Diploma in Humanistic Counselling, Certificate in Supervision (Surrey Counselling Training).

Hallo and welcome to my personal profile; thank you for taking the time to read it.

I know how daunting and difficult it is to choose a particular therapist; the only help I can offer you with this decision is to describe my experience as a Counsellor, Psychotherapist and Supervisor.

As my colleagues have explained in their profiles, I too have a great deal of experience working with clients one to one and with couples who are being challenged by issues that limit their ability to enjoy their life.

In addition to all the concerns listed on our About Us page that may prompt you to consider seeking counselling, I also have specialist skills, honed over many years of working for organisations that specifically support survivors of domestic violence and adults who have experienced childhood sexual and physical abuse. I have also worked with survivors of adult rape.

Another specialism is that I have supported clients who are battling alcohol, drug, gambling, pornography and sex/love addictions, also eating disorders and co-dependency. I also support the family members who suffer alongside them.

Thank you for reading my profile, I hope it has helped you to choose.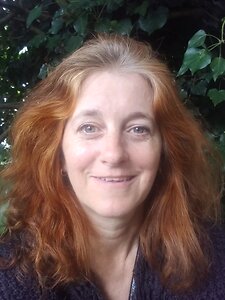 Catherine Aikin-Sneath
BACP Registered Counsellor, BA (Hons) Greenwich 2013. Humanistic approach. Additional training in adoption, substance use, special educational needs and young people

If you are wondering whether to seek support through counselling at this time in your life, it may be useful to recall someone in whose company you have been comfortable in the past. Any humanistic counsellor that you choose will be aiming to offer a comparable experience by providing a warm and safe-feeling environment in which to share, without fear of feeling judged.

My background is in working with young people aged 12 years and upwards within an NHS setting and with adults in charity settings. I now offer individuals short to long-term therapy in a comfortable and confidential environment.

In working with young people, issues have often centred around academic and other school related stresses, social anxiety and friendships, self-esteem, family relationships, sexuality and gender identity, abusive situations and feelings of anger or severe depression. My approach is grounded in the value for young people in feeling heard and having a safe space away from their usual environments, where they can explore thoughts and feelings that can be difficult to air in their everyday lives.

Working for a length of time with men and women experiencing homelessness has led to supporting individuals around loss, substances, offending, life traumas, gender identity or sexuality, family and relationship issues, living with being an adopted person, depression and suicidal thoughts, personal risk and those coping with social services involvement. Whether you are someone experiencing such issues yourself or whether you are a relative or partner struggling from your own position in the relationship, counselling will provide a refuge where you can share and talk.

I also offer a special interest in issues faced by older people and around the difficult feelings and cultural challenges that individuals can face as a settler in this country.

My approach is humanistic and relational which will involve spending time together working at your own pace and fully exploring your personal experiencing and possible new ways of living. At times I offer creative ways of working or Cogitive Behavioural Therapy (CBT) where we agree these may help in expression, exploration or development. Since everyone's lived experience is unique, our sessions and the work we do together are led by your individual perspective.

I am delighted to be part of the Guildford Counselling team that welcomes clients to the special counselling rooms at Guildford Institute.